PCIA Knowledge Bowl PCIA JV and Varsity Knowledge Bowl teams competed in their first meet of the season at Columbia High School and both teams finished first! An incredible showing for our amazing students! Go Owls!  The next meet is on December 5th and will be hosted here at Mill A School. This is the first time a Knowledge Bowl meet will be hosted in our school! 

We only have 1 more day of our Canned Food Drive!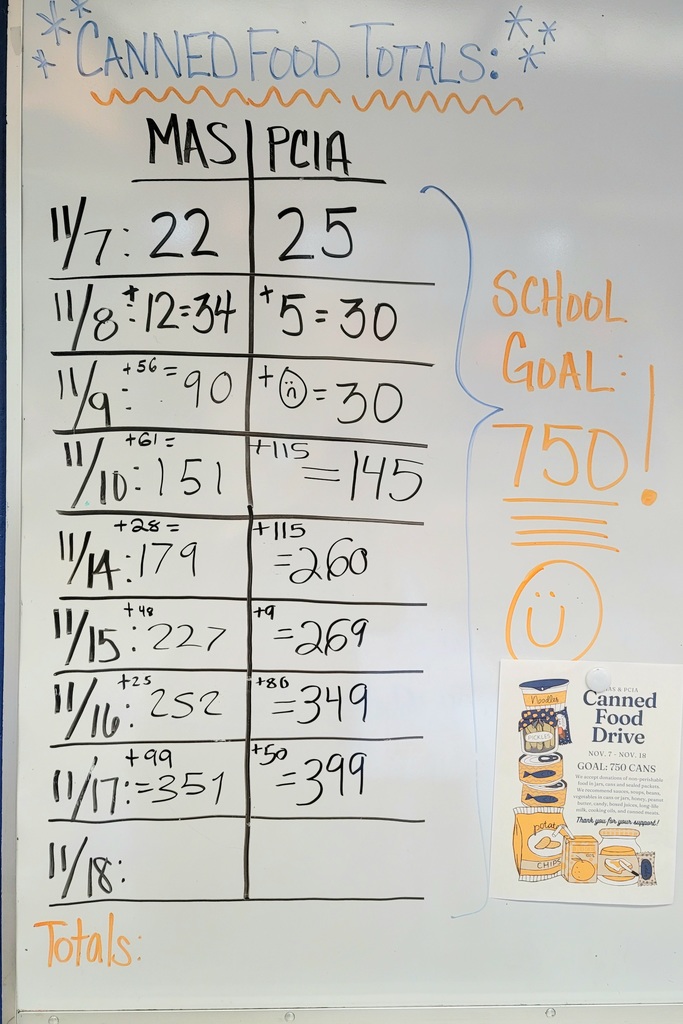 In recognition of Veteran's Day Mill A School District is CLOSED Friday, November 11.
Winter weather is coming! Notifications about delays or closures will be sent as push notifications through the MASD mobile app. When road conditions justify a late start: > Only 1 bus run (schedule attached and on website) > All classes start at 9:35am > No breakfast served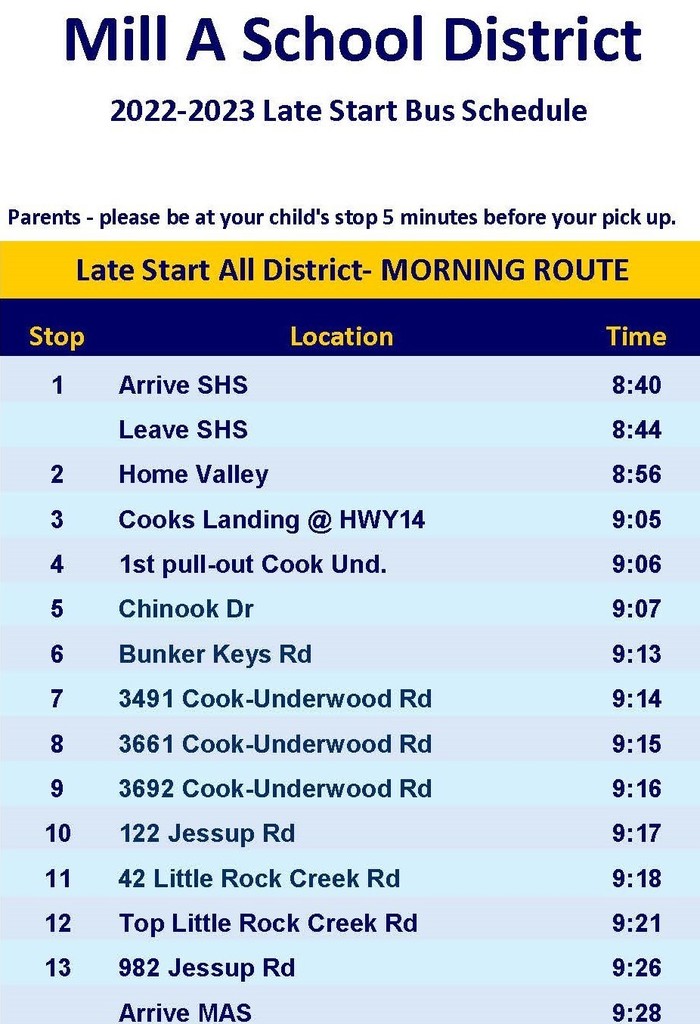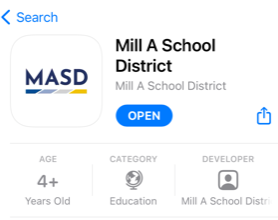 On this Memorial Day we remember and honor those who fought and died to defend our nation. "May we never forget that freedom isn't free."
https://youtu.be/OJRhUP6XYbY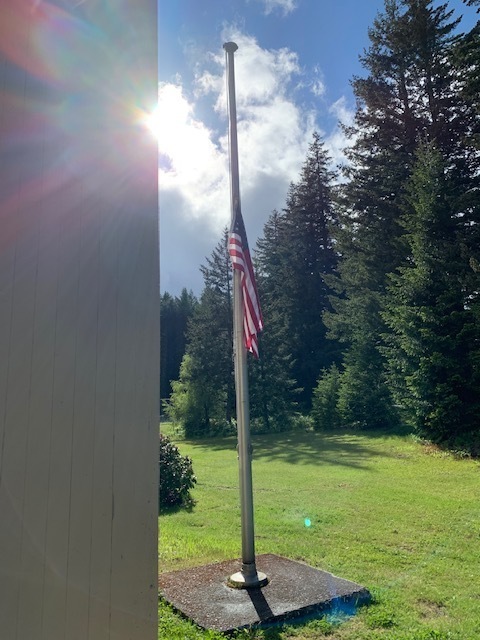 Do to absence of members today (Wednesday, March 9) we will not be holding our weekly Big Brain Science Club meeting.
MASD Special AFTERNOON Bus Schedule January 10, 2022 2:40 Depart MAS 2:55 Pick up PCIA students 3:15 Bottom of Cook-Underwood 4:15 SHS 4:30 Baker Rd. 4:45 Home Valley

Welcome to PCIA's new app!